Now that you have downloaded your Aurora HDR Presets, it's time to upload them into Aurora! So let's get started. Watch this simple how to video.
1. Open the Presets Folder.
Aurora HDR Menu: File > Show Presets Folder…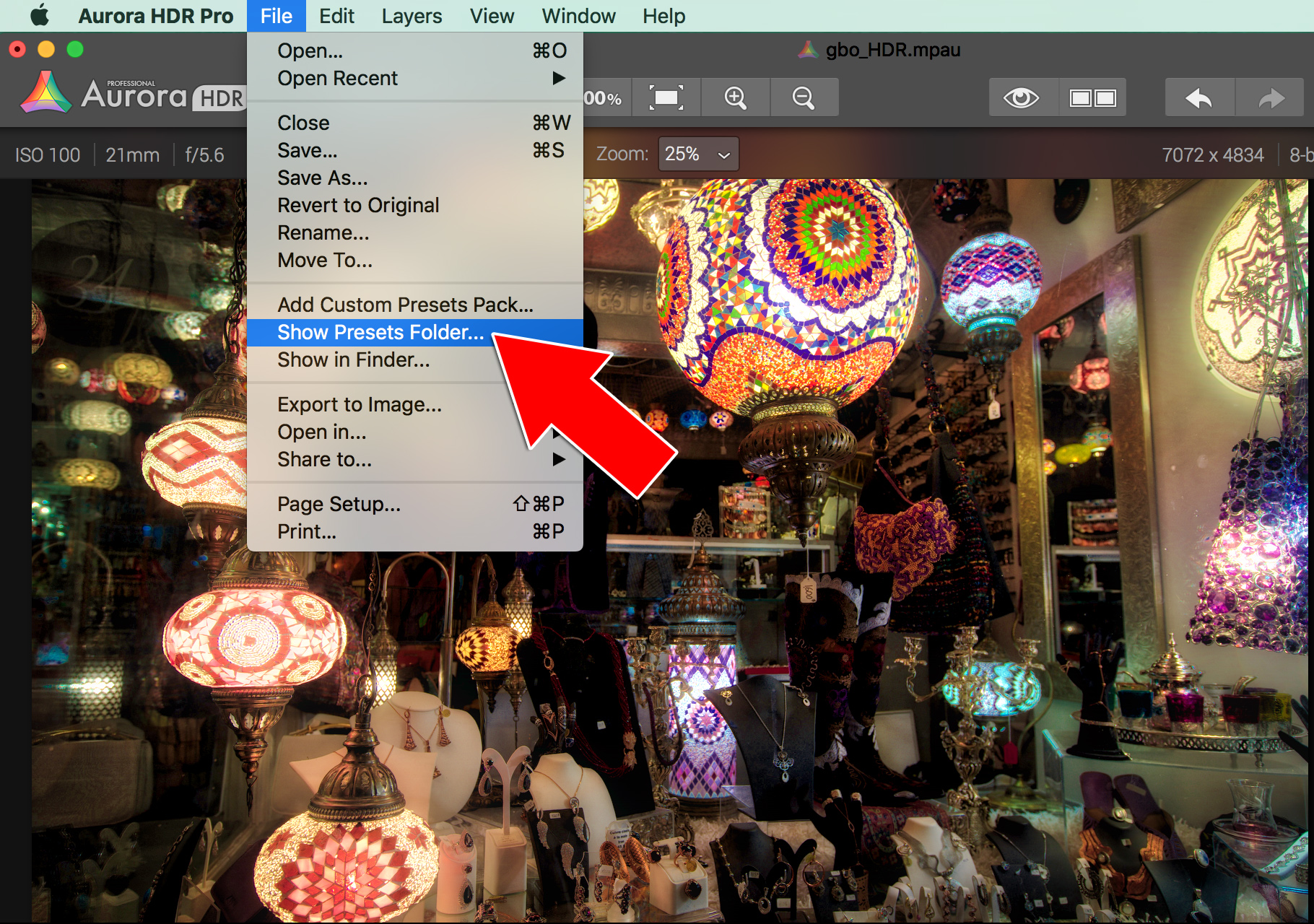 2. Drag and Drop your New Preset into the "User Presets" folder.
Be Sure to Load the unzipped Preset (.mip2)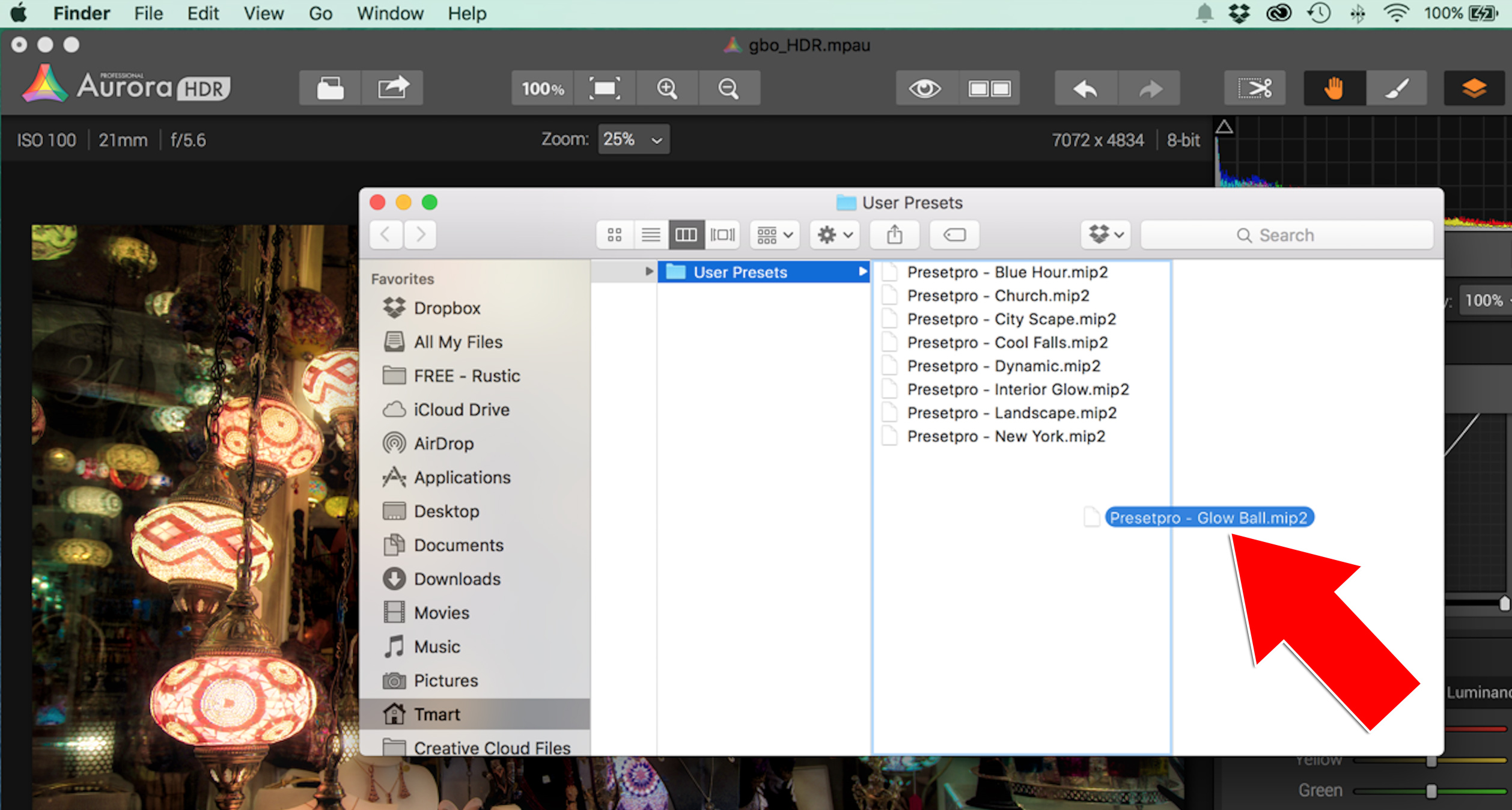 3. The New Preset will be in the Preset Menu.
Note: You can load multiple presets using the drag & drop method in step 2